Team Alberta Field Lacrosse
---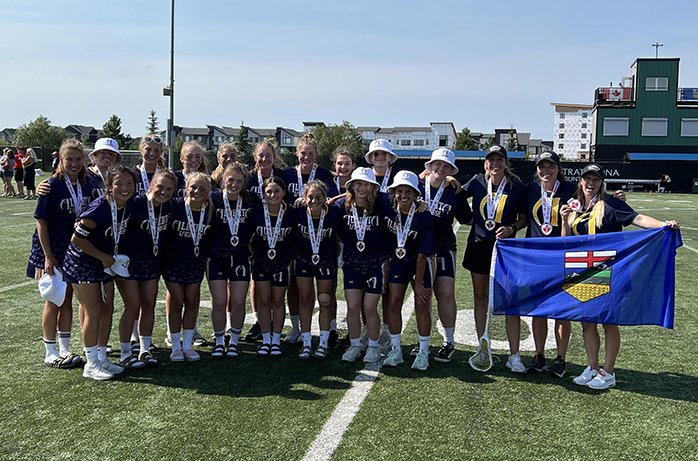 The Alberta Lacrosse Association's (ALA) Team Alberta program identifies and prepares athletes for national level competition in Canada. For 2023, the ALA will be sending Team Alberta field lacrosse teams to the:
First Nations Cup- U17 Men's Field Lacrosse
Jenny Kyle Cup- U19 Women's Field Lacrosse
To be eligible to play for Team Alberta, all players must be members of one of the Alberta Field Lacrosse Association's member clubs.
For more information on the Team Alberta Field Lacrosse program, try-outs, player expectations, costs and more, please visit the ALA's Team Alberta web page.